Whilst we are not quite ready for a full return to orienteering events yet, we decided to head up to Culm Davy early on a cold spring morning in half term to try out one of the new virtual orienteering courses.
As the kids have been running a fair bit recently we opted for the Long Easy course.
The navigation was indeed fairly easy - Yellow level - but after over a year since the last time we all went orienteering there were a few near misses of nearly running off in the wrong direction. Personally it was nice to be out running with a map in hand ticking off features as we ran past.
Although we all set off together, the second pair paused at control 2 to let a bit of distance grow between the first pair (much to the disgust of the dog that she could not run with everyone), so both pairs finished in the same sort of time.
It was nice to get out again hunting down controls and we are all looking forward to more orienteering soon, perhaps tackling more VOCs.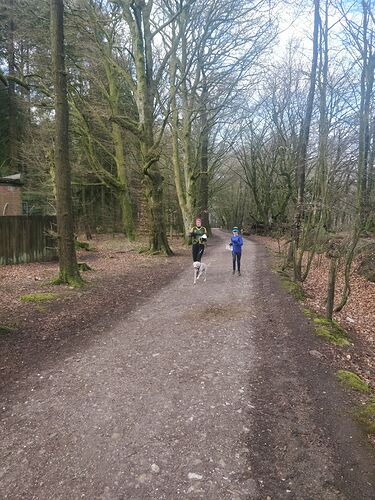 Sarah, Al and Connie sprinting to the finish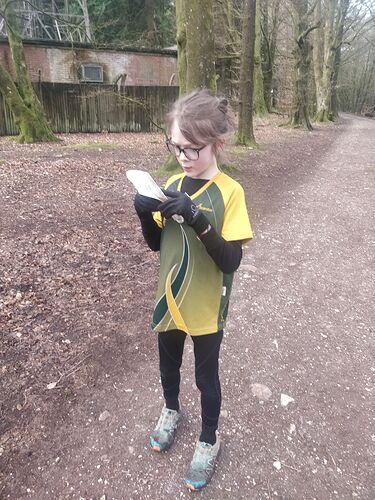 Sebastian working out how ot return to the start from the finish!