The BOK urban series this week headed to Wells - possibly the nearest event for a lot of QOs in the series.
Early starters were rewarded with torrential rain and having to navigate slippery steps and alleys.
On the long course, @ChrisP led the QO contingent of @BrianJP, @andyr and Shelia. There was no Phil and Pete this week.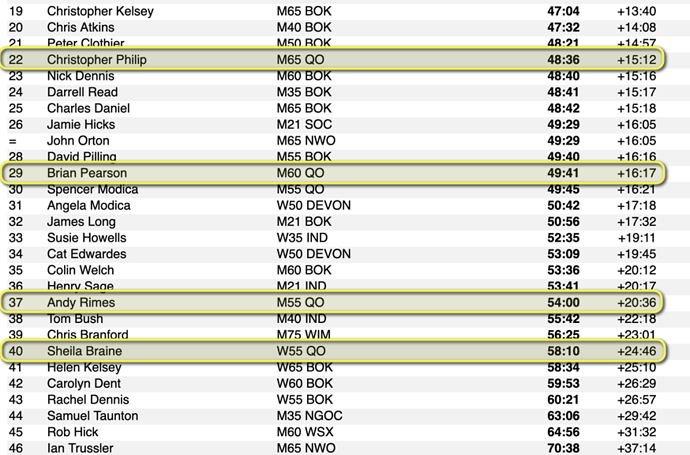 On the medium course, Graham again had a good result coming in 5th (maintaining his 2nd place in the league) and there were just seconds between Ray and Rosie in 14th and 15th. Tony, Martin, Roger (@craddocktaunton) and Sue also all finished, with Martin maintaining his 9th place in the league.