A special urban race designed to bridge the gap between runners and orienteers. A score course using MapRun using an Ordnance Survey base map with a mass start from Spaxton Village Hall.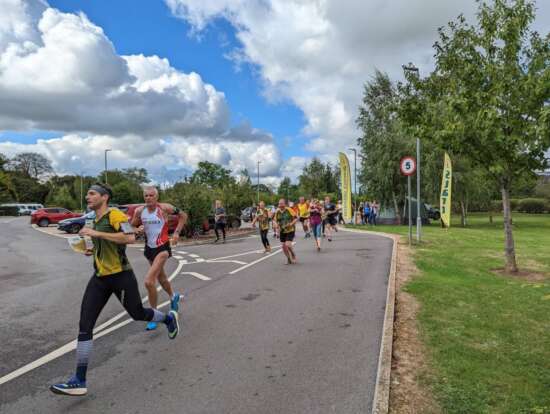 What's SPUNCH?
Spunch is a concept devised by Andy Thornton of MDOC, designed to bridge the gap between runners and orienteers. Study's have shown that one of the biggest blockers to runners participating in an orienteering event is the unfamiliarity with the map, and SPUNCH deals with this by using an Ordnance Survey basemap.
SPUNCH uses the app 'MapRun', which is essentially a GPS orienteering app. Turn up your volume and when you run through a control point, you get a satisfying 'ping'. The events are based around rural villages with high footpath density and the courses are set over a variety of lanes and public rights of way. Spunch typically uses areas not usually associated with Orienteering (i.e. not open access) which gives more regular orienteers a new place to run, and it gives newcomers to the sport a chance to explore some new areas, whilst still being within the relative safety and familiarity of lanes and footpaths.
Course Information
Courses: Long (90mins) and Short (60mins)
Both courses use the same map, with the same number of available controls (checkpoints). The route you take between them is completely up to you!
The score is denoted by the ten digit on the control. I.e. 42 = 40 points. 18 = 10 points.
The aim is to get the highest score in your alloted time.
You will lose 30 points for every 1 minute you go over the time limit!
Please download the app 'Maprun 6' prior to arriving and download your respective course. Pin numbers will be provided on arrival to the course area.
Entry Details
Costs: £5 per adult.
£3 for students / 16-20yr olds
Under 16s go free when running with an adult. Under 16s cannot run unaccompanied due to the occasional presence of cars in the course area.
Registration & Start Times
Spaxton village hall car park. Mass start at 7pm.
Contacts / Officials
Planner: Ollie Rant
Controller: Robin Fieldhouse