This week's BOK urban was at Portishead.
On the Long course, Chris lead the QO contingent, with Brian and Shelia a few minutes behind.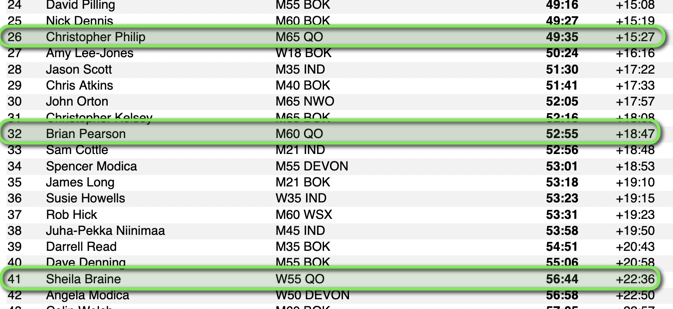 On the Medium course, Martin had one of his best results so far, coming in 12th.

In the league, with just 2 events to go, your top 6 events score. On the Long, Phil and Pete, who have not been able to attend the last few events, drop to 11th and 14th, respectively. On Medium, Graham is still holding 3rd place, and Martin will get a boost from his current 14th position once his last few scores are merged correctly.