After a week off, the BOK urban series continued with a sprint event at Hanham on Wednesday.
The format was one sprint event with more forest controls, then a break, then a second sprint event with more urban controls.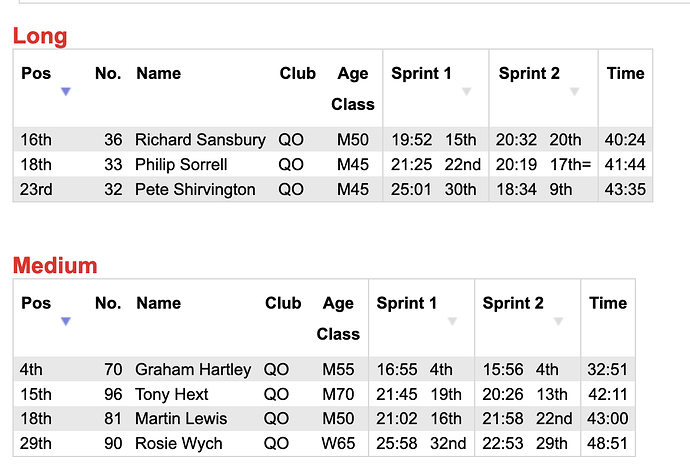 On the Long course. Richard had two consistent runs putting him in 16th. Phil made a significant 90 degree error on the first sprint, but Pete made more errors in the small woods giving Phil the edge. Despite a good result on the second sprint, Pete was not able to make up the time with Phil finished 18th with Pete 23rd.
On the Medium course, Graham came 4th overall after good results on both courses with Tony 15th. Martin, struggling with a bad back was 18th and Rosie, fresh from her brilliant result in Tavistock, lost time in the woods finishing 29th overall.