This week, the BOK urban series continued at Chipping Sodbury - surprisingly quick to get to despite being one of the further events in the series. Thanks especially to out-of-bounds roads with limited crossing points, quite a few legs had multiple route choices.
On the Long Course Richard, who works in Chipping Sodbury, used his local knowledge to good effect and came in 10th. Phil, who undershot the first control in the woods and missed a cut-through on a long leg, finished 24th but maintains his 10th place in the league. There was no Pete this week who was resting after a mountain marathon event the weekend before.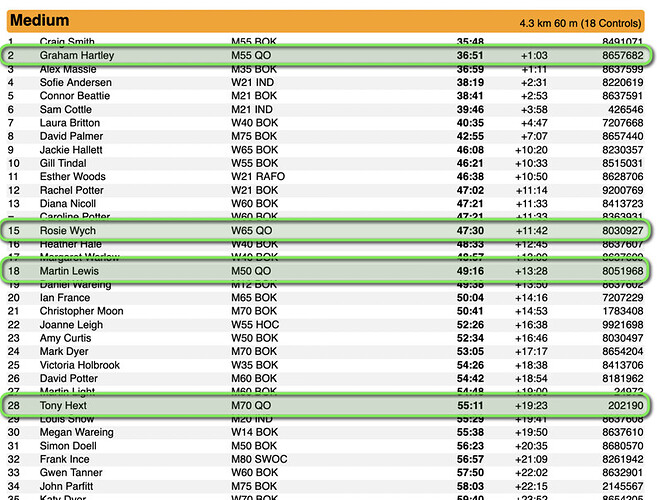 On the Medium course, Graham came in 2nd - but slips down to 3rd in the league after the winner's worst time was discounted from the scores. Rosie, warming up for an orienteering trip to Portugal, came in 15th in front of Martin in 18th who was nursing a knee injury. Tony Hext came in 28th.
Rosie now has enough results for the league and is 14th overall, with Martin holding onto 10th overall (once his scores are merged correctly).
The next Urban Race is at Portishead on 20th July.